My first Urbex adventure in an old famous Spanish club
This is a short recap of my first Urbex adventure. I always wanted to take pictures in old buildings and during my vacation we crossed several old houses. I told myself that I should visit one of those places. So one day I took my car and went to search for those houses. To my surprise i came across and old discotheque. This club used to be the famous Paladium in the late 60s and 70s, when i looked it up. More can be found here:
https://discotecas70-80barcelona-cat.blogspot.com/2017/01/paladium-discoteque-crtra-palamos.html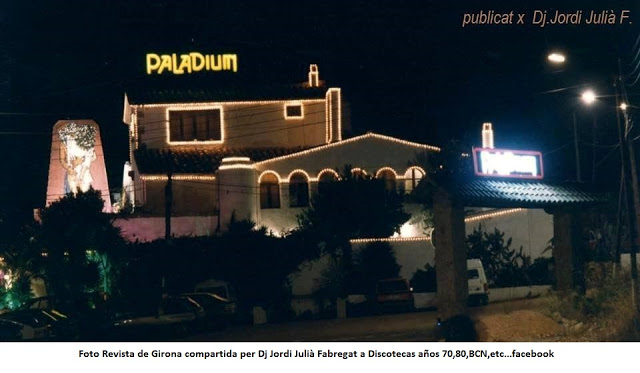 It was a hot place back then and a lot of famous people visited the place, like Birgit Bardot. That always gives an extra excitement. That was the place i visited and photographed. There was not much left but it was an exciting journey. I played with ISO, shutterspeed and HDR. I used my Olympus OM-D Mark iii camera. In such a dark place it is always important to look at your ISO and shutterspeed. There were also some places in which the contrast between dark and light was high and there i used the HDR/bracketing functionality of my camera. It shoots in 3 different stops and it combines those shots into 1 shot with good lightning.
Here are some of the results.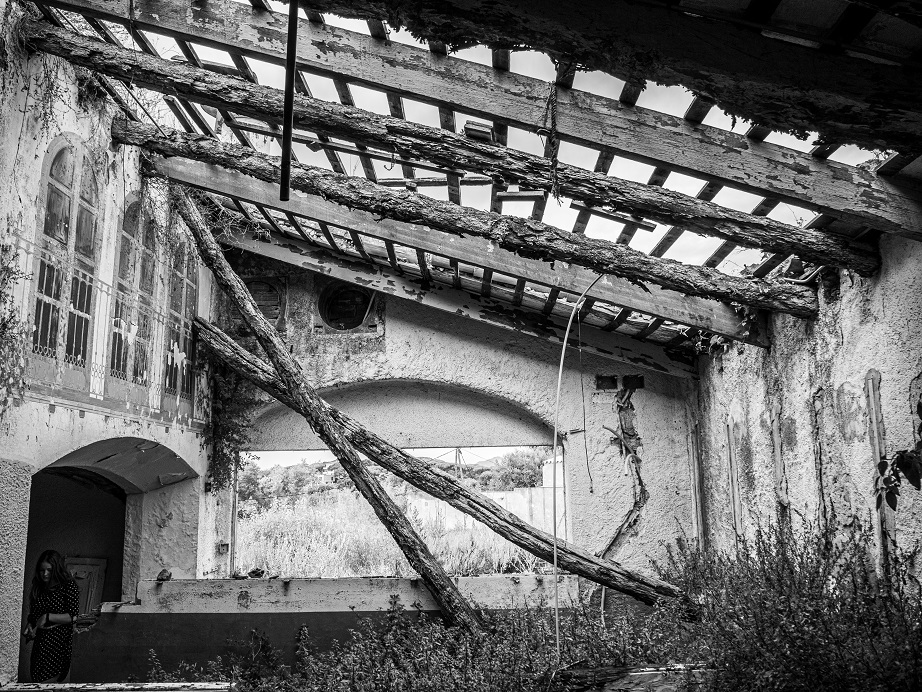 f/3.5 1/400sec ISO200 14mm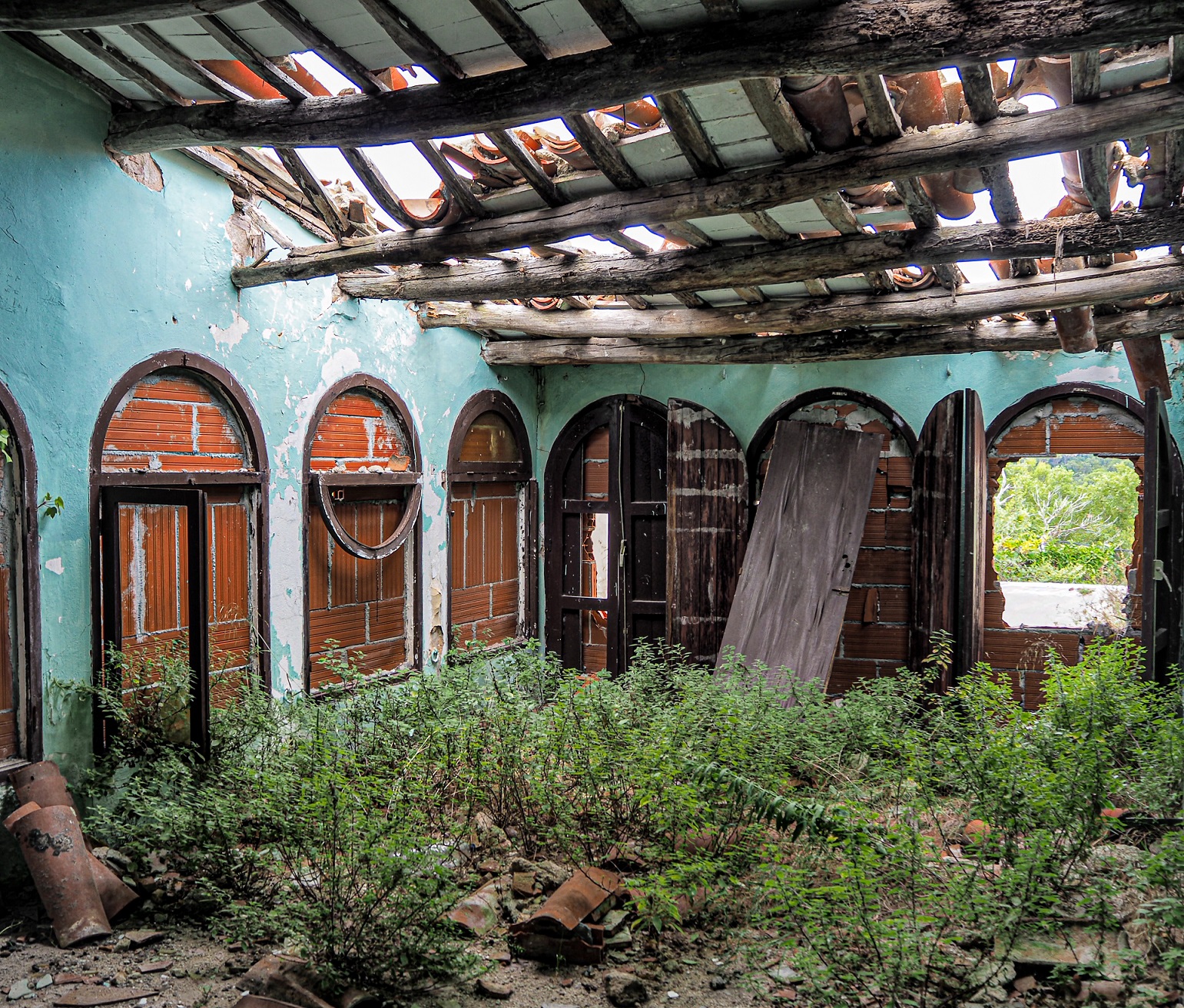 f/3.5 1/60sec ISO-200 14mm
The next picture was shot with different exposures due to the light through the window and the darkness inside.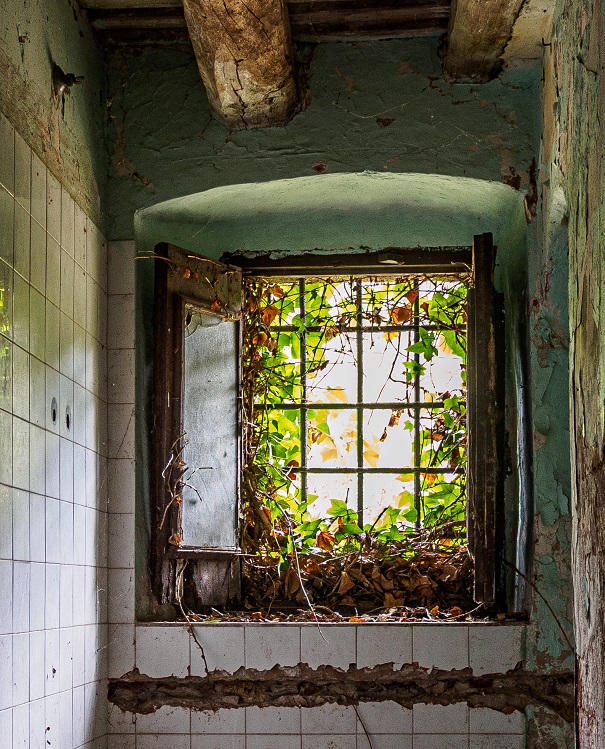 f/3.5 1/10sec ISO-200 14mm 0.5stop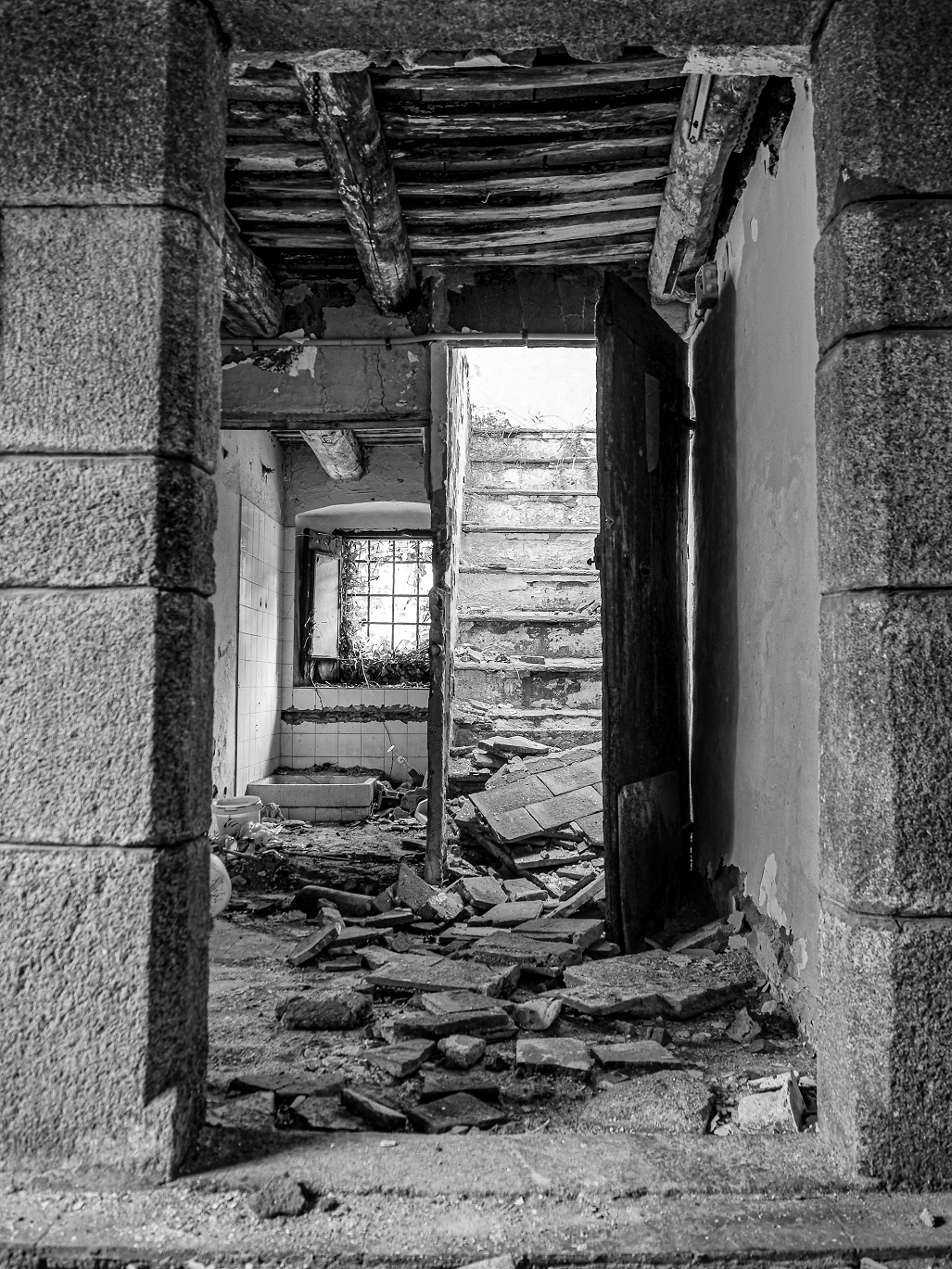 f/3.5 1/10sec ISO-200 14mm
Scary

It is not always nice and that is what i discovered when entering another house. When I was shooting some photos a guy came down from the stairs. He was all talking Spanisch and I did not understand a bit of it. I only could translate the words cocaine, hashes and police. I friendly said goodbye and that i was only taking pictures, but it was clear that this was a house for drugs.
Empty houses are used by people that do not have a home, so be carefull when entering such a place ! It was a little scary but fortunately everything went fine.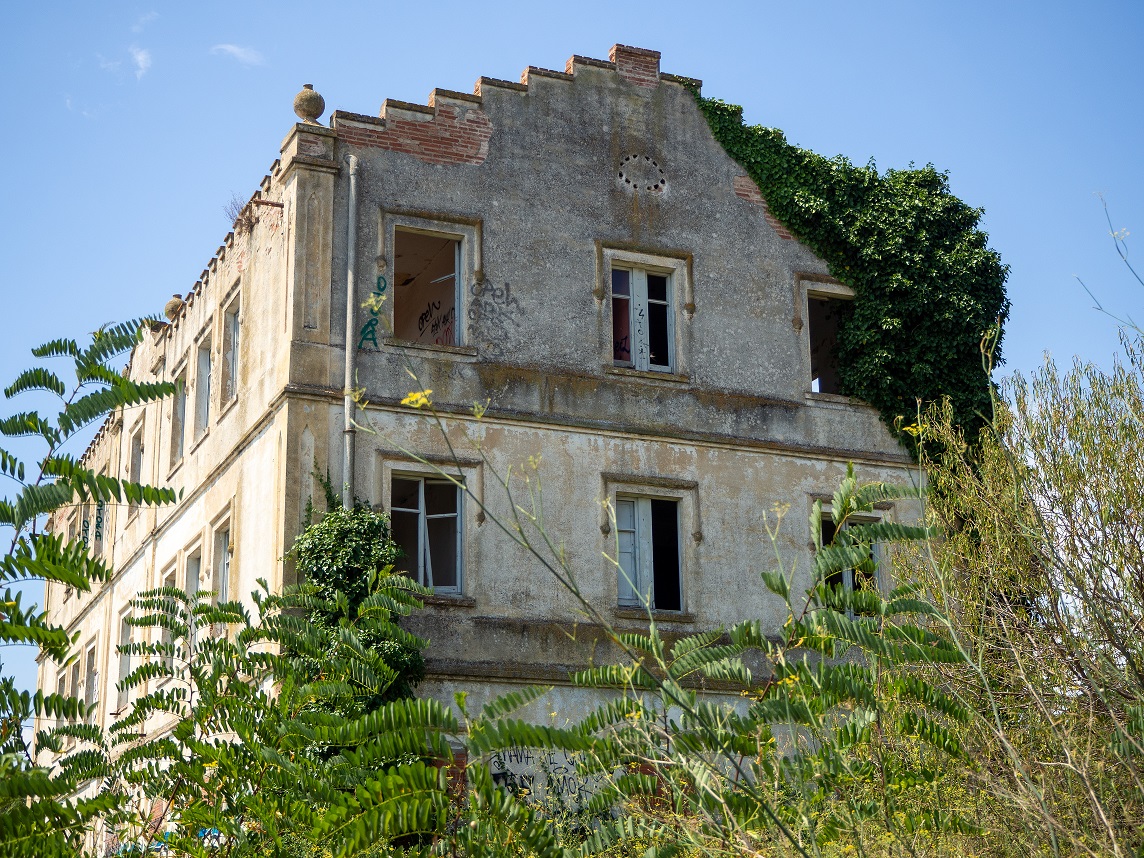 f/4.8 1/640sec ISO-200 27mm
Conclusion

It was a very good learning experience and it was a lot of fun. You really get to know your camera settings and play with them. Definitely worth a second time !
Advice
Know the bracketing possibilities of your camera
Take your tripod with you, because you may not be able to shoot out of your hands and need a longer shuttertime
Prepare where you can find old buildings
Have fun !